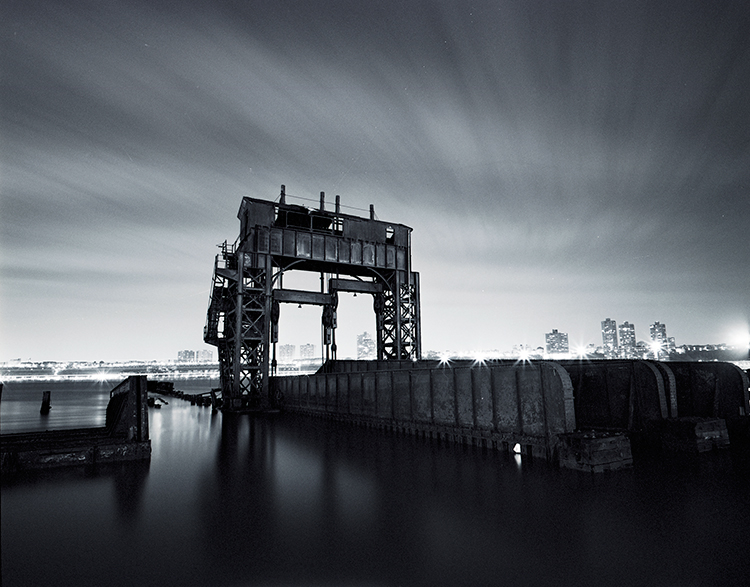 photo by: matt hill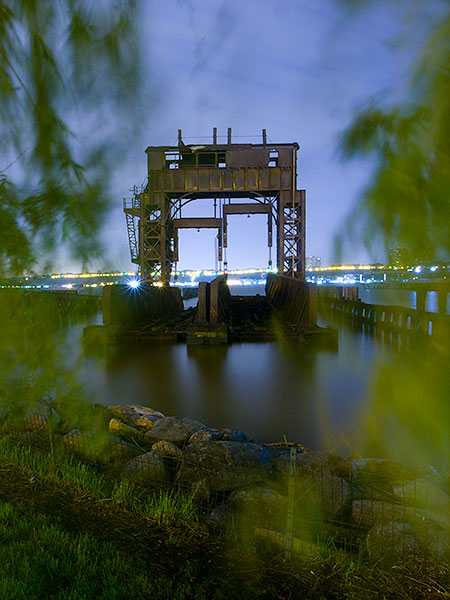 photo by: gabriel biderman
You know when you meet someone and right away it seems like you have been friends for years??
Are you sure we haven't met before? You're waiting for the deja vu to happen as you've chosen the same paths but were maybe a few steps to the left or to the right.
I knew I liked Matt Hill the first time we met a year ago, but when we finally sat down for some damn good bbq at Dinosaur before a night shoot, it all fell into place. In between bites of scrumpdiddlyumptious brisket and chicken that we washed down with dark beer, we bonded. Matt and I are both Photo Industry dudes who share a strong passion for being creative, especially at night. Matt had already blown both Nancy and I away with his Cut Paper Art, which starts out as a blank piece of white paper that he slices into amazing voyages of creativity. It is truly a complete process of discovery for him and yet very accessible for us. You can check him out "in action" here. His website showcases his weekly cut paper art journeys as well as his "On Creativity" podcasts in which he interviews other artists regarding their creative process. For some of us, it comes naturally, others struggle for inspiration. However, listening to Matt's podcasts On Creativity have made me think and focus more on my photography; the patterns, the inspirations, and the desire that fuels me.
So after feeding our stomachs with bbq and souls with good conversation, we took our tripods and cameras out for a nightshoot. We started out at Ulysses S. Grant's tomb at Riverside Park on the Upper West Side and then worked our way down to the familiar 69th St Transfer Bridge. Everything was fairly accessible on this May full moon and we had to stop ourselves from shooting by 1am. Matt got some pretty amazing B&W images using his Mamiya 7 camera with the beautiful 43mm lens. I really like the B&W image featured here, the movement of the clouds on top and the calm reflections of the water on the bottom of the image bring a moving calmness to the image.
I was using a Baby Graflex 2×3 camera for the first time at night and had film backs loaded up with color and black and white. My Baby G camera is a miniature version, using medium format film, of the famous Graflex Press cameras that Weegee and all the newsies used back in the 30's-60's.
These beautifully utilitarian cameras use 4×5 film and have very basic swing and tilt movements. The baby Graflex uses 6×7 and 6×9 medium format backs and mine is custom fit with an amazingly fast and sharp Rodenstock 90mm 2.8 lens. I hadn't used it for a while and I was worried about focusing the camera in the dark of the night. In order to selectively focus with this camera you look through the graflok back, which is a 6×9 piece of glass surrounded by a pop up hood. I brought a loupe along to aid in viewing but I didn't really need it. All I needed to do was use a bright flashlight to light up the area I wanted to focus on and then switch out the glass back for a b&w or color film back and voila! Image created! I was also using my ricoh grd which produced my winning picture of the night featured here, and a Voigtlander Bessa R with a 60 year old leica lens. Matt and I were also testing out our latest gear acquisitions, our Induro carbon fiber c214 tripods with the dm01 ballheads. Though not as silky smooth as a Gitzo, I do highly recommend the Induro line, which offers great value for the price. I especially like the DM01 ballhead, which is rated to hold 17lbs and is very simple and smooth to use.
To see more of Matt's photos from the nightshoot click here
And more of mine can be seen here
See you in the night!