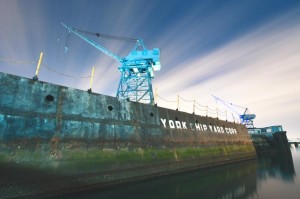 2009 is turning out to be a creatively successful year so far and March is packed with some great group shows as well as my first solo exhibit in NYC!
First up, the 11 th Annual International Krappy Kamera Show, which features one of my previously unseen images, opens on Tuesday March 3rd at the Soho Gallery.  This is always a fun exhibit featuring images made from creative artists and their toy cameras.  The Opening is from 6-8pm, with voting on the People's Choice Award ending at 7:30pm, so get their early, drink some wine, enjoy the images, and vote!
Jill Waterman and Daryl-Ann Saunders curated and brought together some of the best modern nocturnal photographers for two exhibits featuring the fine art of Night Photography that will open on Thursday March 5th at the Farmani and Safe-T-Gallery.  These Galleries are right across from each other in DUMBO Brooklyn, and the opening will be from 6-8pm.  Several of these photographers will also be speaking at B&H's Event Space on Monday March 9th.
On Friday March 6th a couple more openings:
First, my dear friend and fellow blogger and photoartist, Angelia Lane, will have several of her paintings featured at ArtSlant's Group Show, World of Imagination.  The opening is from 6-8pm and will run to the end of the month at the APW Gallery's new location at 48-18 Van Dam Street, Long Island City, NYC.
If you are heading upstate that week, one of my photos will be in a Group show titled Festival of the Visual Arts, at the Morton Library in Rhinecliff.   The Amtrak train drops you off within 3 blocks of the Library and the show is curated by the newly engaged Sandy Bartlett.
Now mark your calendars and plan your trip to NYC accordingly; I'll be having my first solo show titled "The New York Years" at John Allan's in Tribeca on Friday March 20th from 8:30-10:30pm!  This exhibit will be touring the four NYC John Allan's locations throughout the year but you'll definitely want to come celebrate with me on March 20th!
And finally, on the last day of the month come and test drive the newest Lensbabies at B&H's Event Space.  David Brommer, Jennifer Diamond, and I will be giving a slideshow presentation on how to get the most out of these creative lenses and then take you on a photo safari as we Lensbabify Times Square!
So shake the winter blahs off and I hope to see you out there this March!