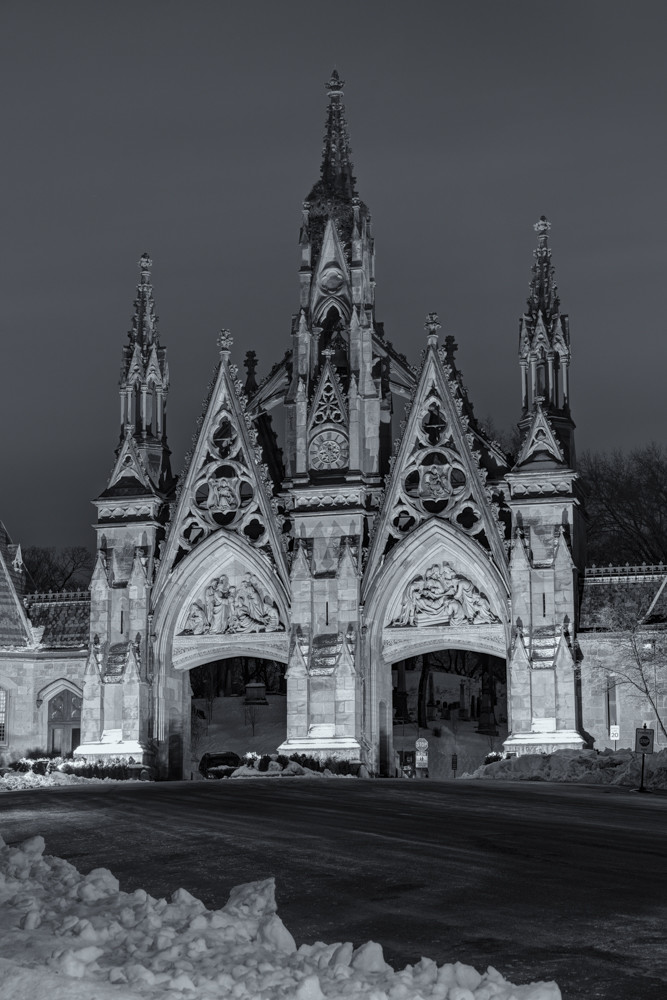 The year is 1853 – can you guess what the 2nd greatest tourist attraction is in the United States, after Niagara Falls?   This was the time before the Central and Prospect parks and Green-Wood Cemetery, one of the finest examples of a rural cemetery, would easily have over 500,000 visitors a year.
Built in 1838 and designated a National Historic Landmark in 2006, what inspired people to visit remains the same:  the 478 acres of hills, valleys, glacial ponds, and pathways which meander through one of the finest collections of 19th and 20th century statuary and mausoleums.  It is this rural landscaping that separates Green-Wood from the other famous cemeteries of New York City.
It is also steeped in rich history – Battle Hill is the tallest point in Brooklyn, rising 200ft above sea level.  You'll find the goddess Minerva up there, standing tall and looking out to the Statue of Liberty.  The famous Battle of Brooklyn was fought in 1776 across from what is now Green-Wood.
| | |
| --- | --- |
| | |
For the first time, the grand gates of Green-Wood will be open for an exclusive night photography workshop.  Photographers Gabriel Biderman, author of Night Photography:  From Snapshots to Great Shots, and visual artist and educator Matt Hill will lead you on this hands-on photography workshop dedicated to capturing the essence of Green-Wood at night.  Long exposures and light painting will be the focus so a tripod, cable release, and SLR camera are mandatory.  A comfort in shooting in manual and bulb mode is also recommended.  Gabe and Matt have been teaching workshops in historic NY locations like Sleepy Hollow, Woodlawn Cemetery, and Bannerman Castle, and pride themselves on their personal approach to sharing their night photography visions with their students.  There will be ample lecture, shooting, and touring time so that you will end up with a better understanding of night photography and Green-Wood.  You can attend this 2-night weekend workshop for either 1 or both days depending on your schedule.  If you take both nights, you will be able to get feedback on your work at the critique on Sunday.   We also feel that by shooting on consecutive nights you will become more proficient with your night photography skills, as well as a better opportunity to explore more of this amazing location!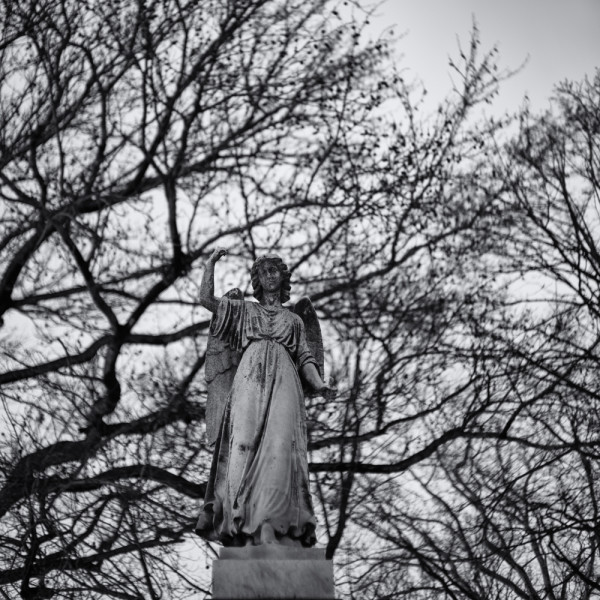 DATE:  APRIL 25th-26th
TIME:  4pm-12AM each night
WHERE:  GREEN-WOOD CEMETERY MAIN ENTRANCE ON 5TH AVE
PRICE:  $150 Per night – to register click here
Required Gear: DSLR camera, tripod, and cable release. A full gear guide will be sent to you upon registration.