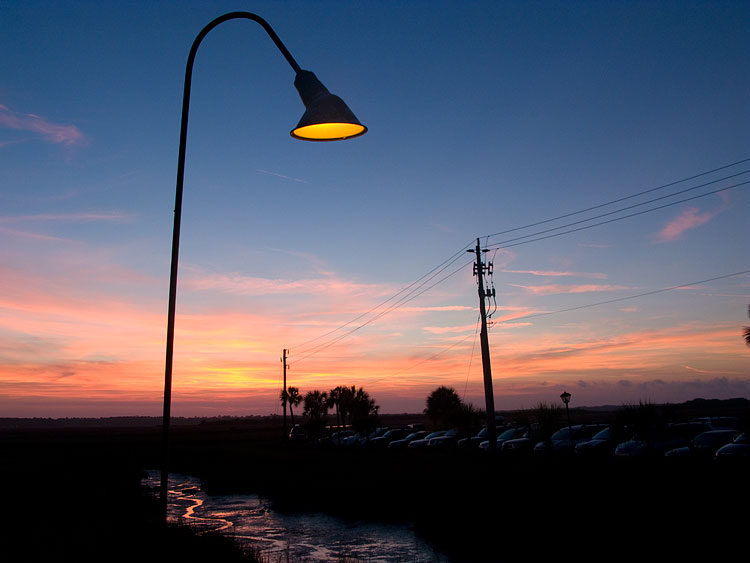 What a long strange trip it has been! Well since my last blog on March 9th I have been traveling like a madman! Austin for SXSW, Vegas, Orlando, back to Orlando, St. Augustine, Salt Lake City, and today I'm off to Indianapolis! In between I have been at home with Nancy for 5 days… though one of those trips to Orlando was a real vacation with Nancy and her family where we truly relaxed and squeezed a lot of OJ. Somewhere in the midst of all this traveling I turned 37 and I believe I was a mile high in the air for that day!
I have definitely had some amazing adventures and good times along the way and I'm sure that you will see the images real soon. The good news is that starting Friday I will be on vacation in Brooklyn for 10 days! I travel so much that I like to spend the B&H holidays at home catching up with family and friends, and that is exactly my plan!
I also wanted to bring back the Photo of the Week aspect to the blog! I had neglected this for most of 2008, but I am now back on track! Pictured here is an amazing surreal sunset in the St Augustine salt marshes. My coworker Mike Murray and I were waiting to eat at Salt Water Cowboy's when I noticed that their outdoor lamps were a similar color temperature as the sunset. The rule of always having a camera with you played out here as I embraced the juxtaposition of the artificial and natural light. It also ended up being one of the strangest dinners that I have ever had as we ate outside on their deck, which several cats made their home. Looking over the railing and below us the marshes were filled with oyster shells that customer had hucked over as well as many more cats and a very eager racoon. Thank goodness we didn't have an extra seat or I think the racoon would have joined us!
Enjoy!