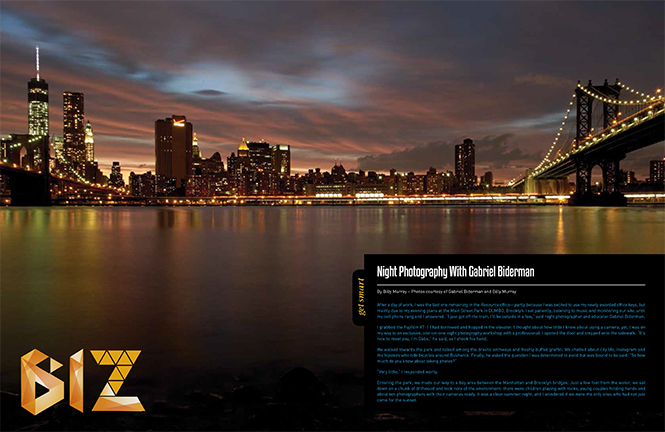 I'm thrilled to be featured in the latest issue of Resource Magazine.  The Biz section focuses on educators in the industry and I gotta say, it was the coolest interview I've ever done.  I met up with writer, Billy Murray, one night this summer – it ended up being a mix of one-on-one workshop and just hanging out and talking about creativity.  Billy's weapon of choice is the pen, so he was blown away with the type of images you can capture when you let those long exposures rip for more than a fraction of a second.  The above photo was one of Billy's first successful shots taken that night.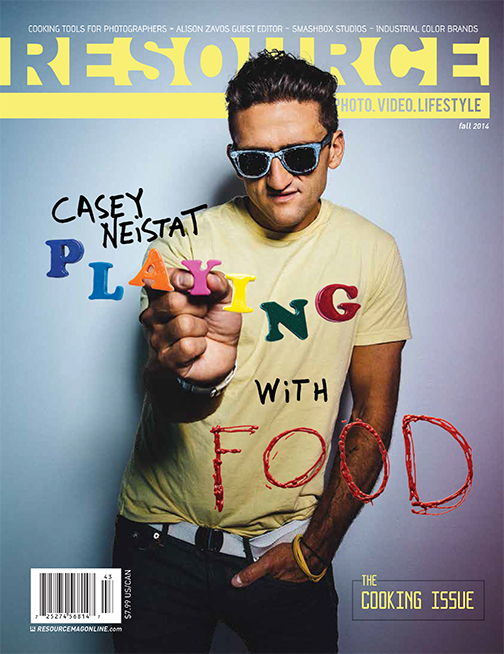 The main spread in the Fall Issue of Resource Magazine focuses on YouTube icon and renowned filmmaker, Casey Niestat.  I'm a big fan of Casey, and was psyched to slurp down some Vietnamese food with him and (founder/president of Resource Mag) Alex during one of the videos they were making for the issue.  I'm inspired by Casey , who continually questions the rules that most of society accepts.  His classic videos – iPod's Dirty Secret and Bike Lanes were pivotal in changing Apple and NYC's policies.
 You can order the Fall Issue to be delivered or purchase the interactive online version.
This week is "Photo Week" in NYC, as the largest photographic tradeshow in the States – PhotoPlus Expo – comes to the Javits Center.  PPE is a great place to network and meet and geek out with friends!  The expo hall features all the latest gear from vendors from around the world and hundreds of influencers in the industry offer lectures, portfolio critiques, and lead photowalks.
You can pick up a free Expo Only pass until October 28th by registering here.
B&H kicks off this famous photo week by hosting their annual Maine Media Workshop Party at a special after-hours party!   Come see Gabe wear his famous clown tie and mingle with the who's who in the photo community!  There will be a photo booth, Canon will have a print station, and you'll have a chance to win some very cool prizes.  Plus did I mention how cool it is to party at B&H once the store is closed?  In order to get past security – you'll have to RSVP here.
If you can't come to the party – make sure you get those free expo passes and come check out the show.  I'll be at the B&H booth (455) Thursday and Friday – we will be handing out our famous Show Specials and candy!  I'll also be speaking with Jill Waterman and Matt Hill on Saturday November 1st from 10:15am-12:15pm.  Yes, I know that is an early time for any night photographer to be up but  a cup of coffee and our lecture Night Photography:  Step by Step is a great combo to start your day!  After the lecture, I'll be signing copies of my book, Night Photography:  From Snapshots to Great Shots on the Expo Floor.  This is the first year that Photo Plus has featured an official Book Signing and they have gathered some amazing artists.  So come by and say hello to me or one of your favorite photographers!