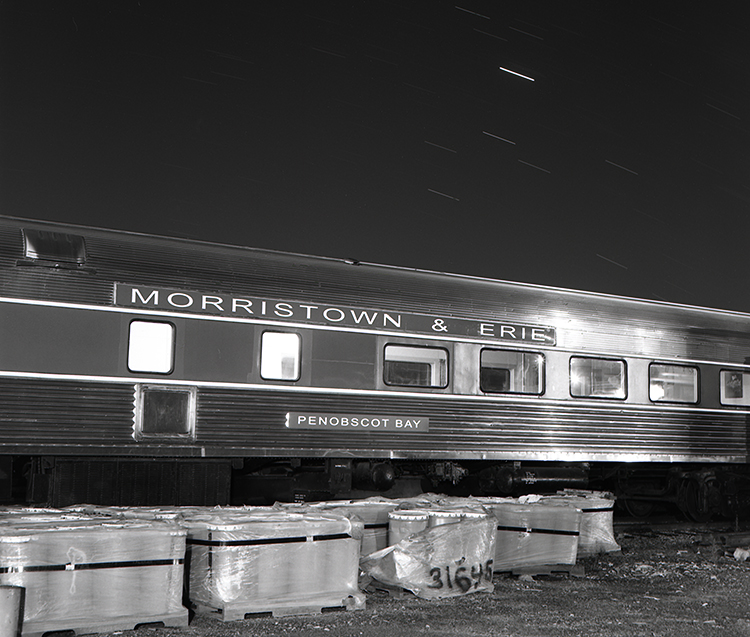 I just got back from an amazingly intense week at the Maine Media Workshops where I took a Master Printing (darkroom) class with George Tice. Every night I passed this railroad station and each night there was something different to shoot. This exposure was 2 days after the full moon and was an 8 minute exposure at f/11 with my favorite night camera, the Mamiya C220.
Last chance to catch my newly revised seminar "The Fine Art of the Long Exposure" at B&H's Event's Space today from 3-5pm! This is my third time speaking and I have done a 75% revamp of the talk focusing more on Night Photography techniques and Day for Night imagery!
One of the best Night Photography Books has just come out, check out Jill Waterman's book Night and Low-Light Photography: Professional Techniques from Experts for Artistic and Commercial Success
. She collects some of the top Night Photographers in the country who offers some great insights, inspiring imagery, and tips on the how to capture the night light.
Finally, the coolest Night Photography Workshop ever still has spots left! If you enjoy abandoned junkyards with tons of classic 50's and 70's cars then Troy Paiva & Joe Reifer's Pearsonville Junkyard Night Photography/Light Painting Workshop is a must. It takes place over the Full Moon Weekend from October 11-12 in Ridgecrest California. For more details click here.