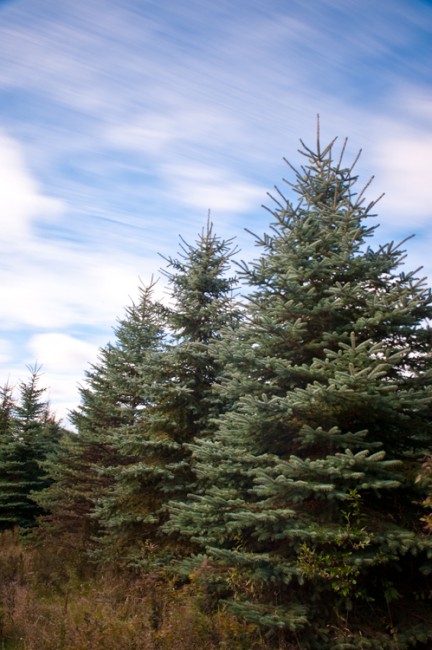 When was the last time you took a Night Walk?
No flashlights or artificial light guiding you down a path.  After a few moments, your eyes become adjusted to the full moonlight as you find your way through a new type of landscape.
I recently visited Andre and Michelle's 14 acre farmland where we will be hosting the Full Moon Workshop this October 31st.  They hadn't done a "Nightwalk" on their new property yet, and saw it with brand new eyes.  The soft silverly light from the moon almost cast the landscape into a moonscape as we comfortably surveyed the surrounding area.  They forgot to mention that a good chunk of their land had been turned into a Christmas Tree Farm.  What a surreal sight to stumble upon rows and rows of full grown Christmas trees at night!  It was past midnight when we started the walk, and while we were all fairly exhausted, the nightlight invigorated us and we excitedly continued to explore and plan for the next full moon.
The next morning, I went out and retraced our steps with my camera, tripod, and 10-stop neutral density filter.  Yup, this filter is a must for those who want to turn day into night.  Without causing any other effect than preventing 10 stops of light from hitting your sensor you can easily streak your clouds and get ghosts or movement during the day.
There are a few spots left for the Full Moon Workshop, so if you are interested learning more about these techniques, honing your nightvision, and eating some amazing home cooked meals by Michelle let me know!